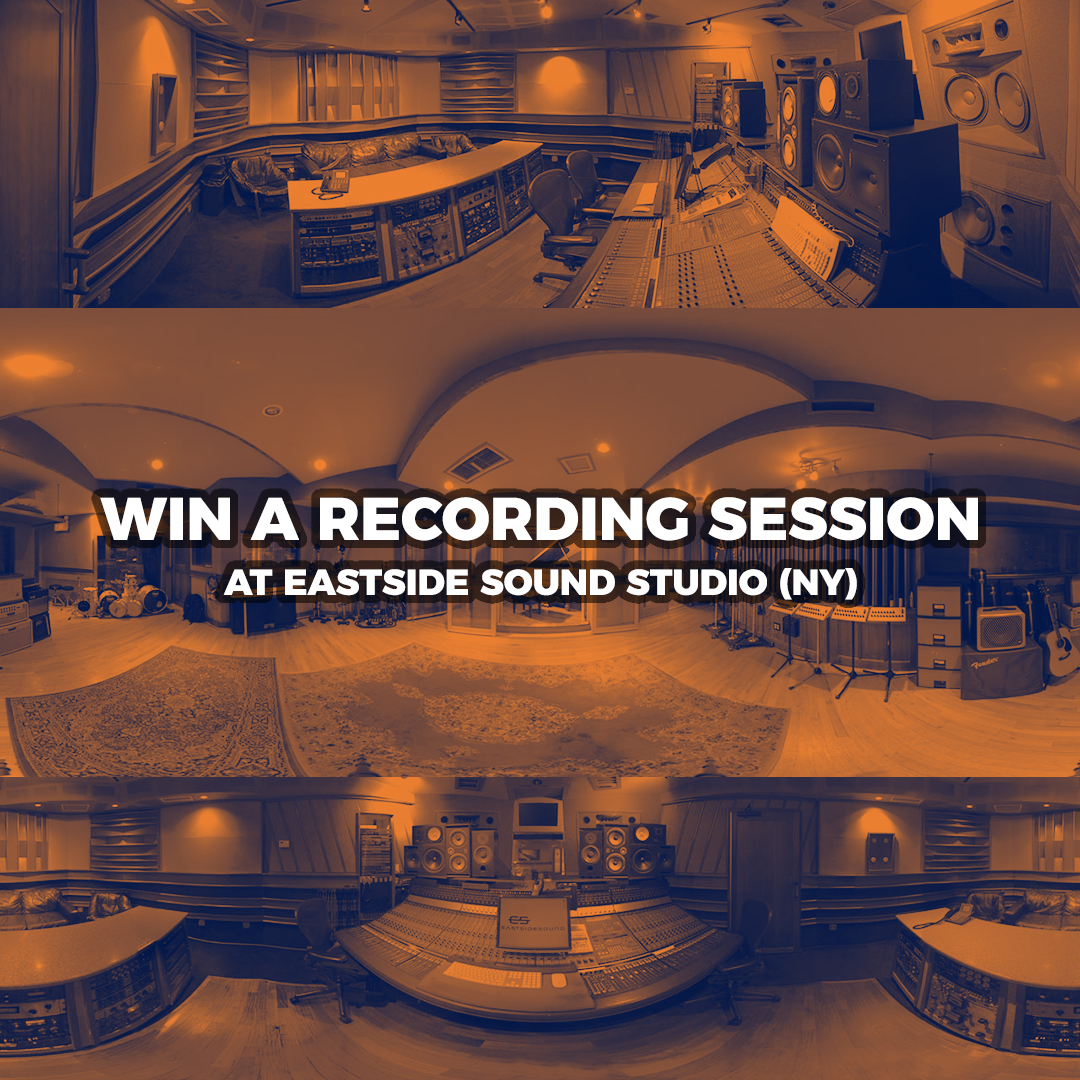 Win A Free Recording Session At Eastside Sound Studio In NY
[UPDATE]
The deadline for submission has been extended until Saturday 12 January. 
We're offering musicians the chance to win a once in a lifetime opportunity – record a song with producer, engineer and mixer, Marc Urselli at his studio in New York City.
We are calling all talented, emerging artists who are serious about their music career and are eager for a chance to work on their music at a world-class music studio.
ENTER THE CONTEST
The Eastside Sound Studio is the absolute most versatile studio in New York city. It includes 6 iso booths + a live room, Steinway piano & a fully automatable totally recallable 100% ANALOG console.
The winners will get to collaborate with Marc Urselli. Urselli has worked with many renowned artists, such as Nick Cave, Lou Reed, John Zorn, Les Paul, Laurie Anderson, Gotye, Børns, Sting, Joss Stone, Macy Gray, Courtney Love, Michael Franti, Jack DeJohnette (Miles Davis), Esperanza Spalding, John Patitucci, Ornette Coleman, Joan Jett, and many more.
In order to enter the contest, participants will have to upload a sample of their work. Whether recorded with a pair headphones or in a high end studio, we are happy to listen to the sample and will choose our winners based on talent and NOT quality.
If you're a musician eager to advance your career, read the details below on how to enter:
How to enter the contest:
If you're not already a Melboss member, register and create a profile at melboss.com
Enter the Opportunity and submit an original song to the contest
Contest runs from the 22nd of Otober until the 12nd of January
Winner will be announced on the 16th of January.
IMPORTAN: sign up and opportunity submission are FREE.
ENTER THE CONTEST