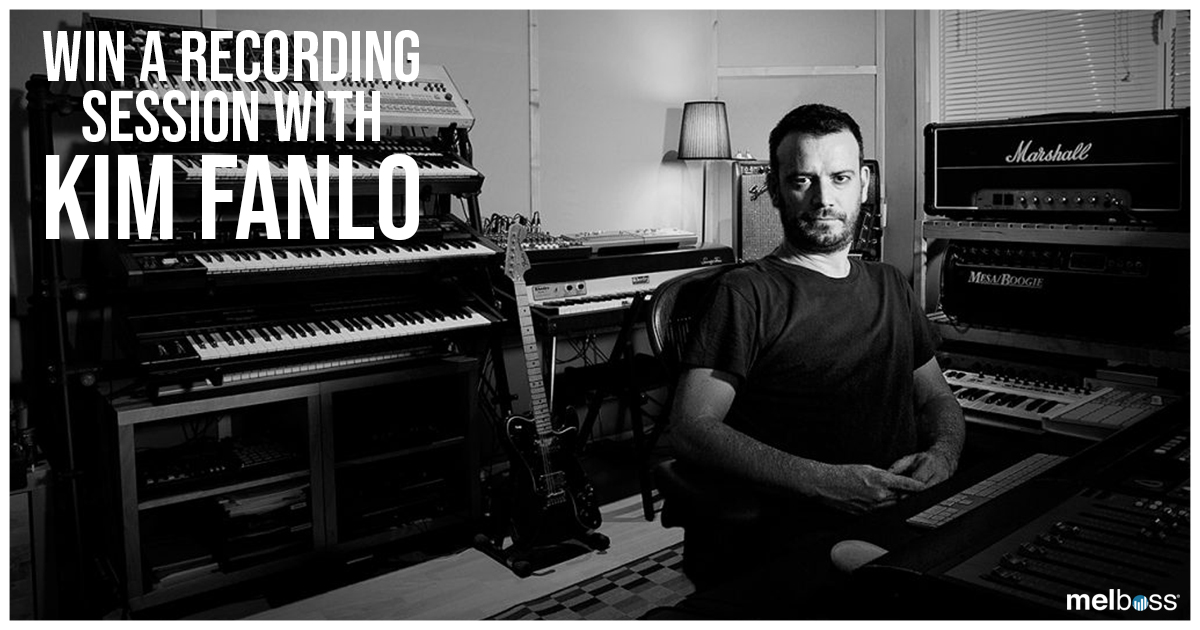 Win A Free Recording Session with Kim Fanlo
Melboss Music is looking for emerging artists who would like to develop their music careers and offers them the opportunity to win a recording session with Kim Fanlo.
Kim has produced with artists and groups such as Nena Daconte (the duo of which he was a founding member), Pablo López, Georgina, etc… and has collaborated with artists such as Enrique Bunbury or Howie B. He has several platinum records for his productions, as well as numerous awards (Premio Ondas, Premios de la Música, Premios 40 Principales…) and Latin Grammy nominations for different albums, also as Producer of the Year in 2016.
With this contest, we give you the chance to work for a full day with Kim Fanlo, musician and producer based in Barcelona where he has his music studio, Wicked Sound.
The works to be carried out will be the recording of the main track of voice and harmony (piano or guitar) and planning the arrangement for the production.
The recording will cover a full day and will take place in June, the date is yet to be set.
To enter the contest, the artist must submit an original song to the Melboss Opportunity page before April 30th. Kim Fanlo himself will choose the winner.
ENTER THE CONTEST