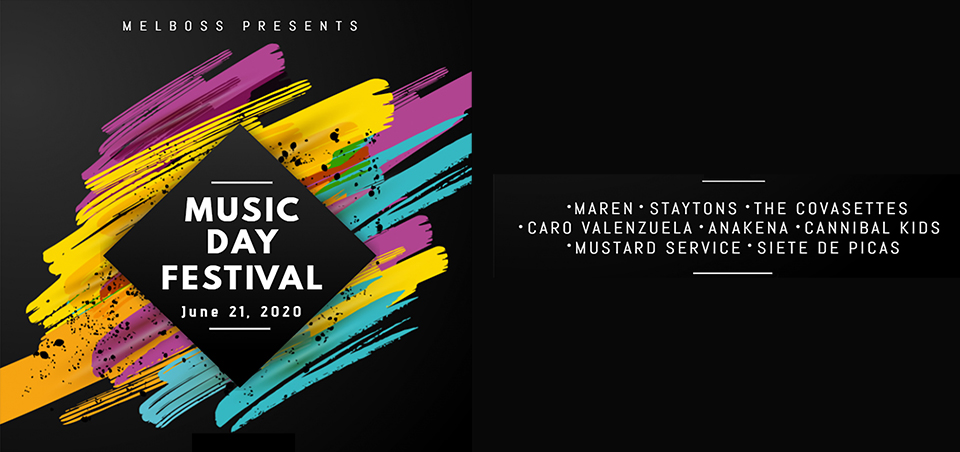 Music Day Festival
Get excited! Melboss's annual International Music Day is headed to you no matter where on the map you might be on June 21st. That's right, you could be anywhere, and as long as the wifi connection is strong, and are logged onto Instagram, you can consider yourself to be a part of the music festival. 
The festival will take place on Melboss's Instagram account at 9 am CDMX. That means it will go live at 10 am in Miami, 3 pm in London and 4 pm in Madrid, so be sure to check out what time the live will happen wherever you might be to ensure you don't miss out. For the first time in a long time, we will have the opportunity to listen to amazing artists no matter the time difference or our place on the globe.
The lineup features artists from Spain, Mexico, Venezuela, the UK, and, the US. These artists feature various genres and are sure to satisfy your musical cravings. As of now, the artists included in the line up are Maren, Staytons, Anakena, Caro Valenzuela, The Covasettes, Siete de Picas, Mustard Service, and Cannibal Kids, with more artists to be announced in the near future.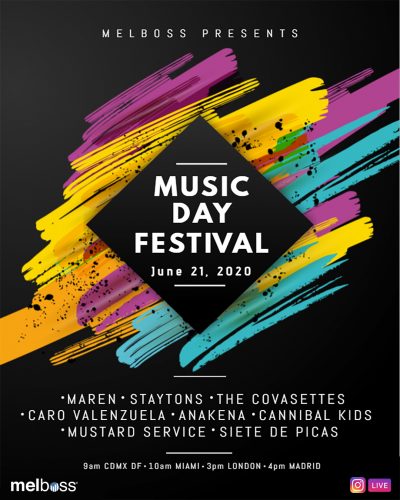 If there was ever a time that the world needed music and something to smile about it is now. Join us as we welcome musicians to share their hearts and talents for everyone to see. Despite worldly circumstances and not being able to come together in person Melboss is still committed to serving its followers with what it needs most, which is community. 
So in the meantime be sure to check out all of the musicians and their music, and continue to look out for new details about the festival. We can't wait to see you all there!