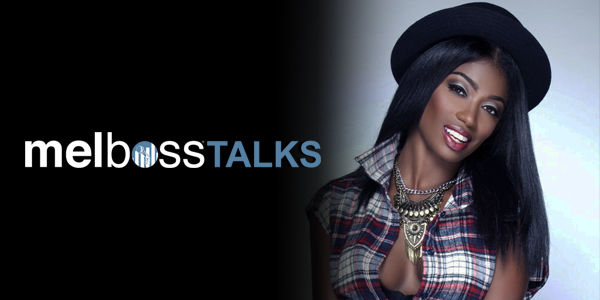 Melboss Talks Remote: The Business of Songwriting with Tami LaTrell
The Business of Songwriting with Tami LaTrell
Mark October 7th in your calendars, because a new season of the Melboss Talks is kicking off with a very interesting topic and guest speaker: Tami Latrell.
She is a multi-platinum and GRAMMY-nominated songwriter who has written for artists such as Whitney Houston, Monica, Keyshia Cole, SWV, Rotimi and country duo Love and Theft to name a few.
She is also CEO at The Mezzo Agency (Publishing Administration company), an established writer at Sony/ATV Music Publishing, she holds a membership with The Recording Academy and is a founding member of Women In Music-Atlanta.
For this new edition of the Melboss Talks, she will be conducting a very interesting masterclass about The Business of Songwriting, in which she will be speaking about:
Importance Of Copyright
Song Splits Breakdown
Types Of Music Publishing Royalties
How To Collect Royalties + Earn More
Melboss Talks (talks.melboss.com) features relevant professionals from different fields, who will help us better understand the music industry thanks to their knowledge and personal experience, creating a dynamic and interactive occasion for the attendees- who will get the chance to receive first hand feedback and experience from the guest speaker.
Music needs to develop more connections within the industry and this is the perfect opportunity to create one from different points of view.
Each Melboss Talks is complemented by live music from an invited artist, providing artists with more exposure and visibility.
HOW TO PARTICIPATE
 To register use the link below to reserve your place and get access to this exclusive session for 100 guests.
DETAILS
Event: Melboss Talks Remote (via Zoom): The Business of Songwriting with Tami LaTrell
Date: October 7th, 2020
Time: 1 PM in Atlanta // 10 AM in Los Angeles // 6 PM London // 7 PM in Madrid
RESERVE YOUR SPOT