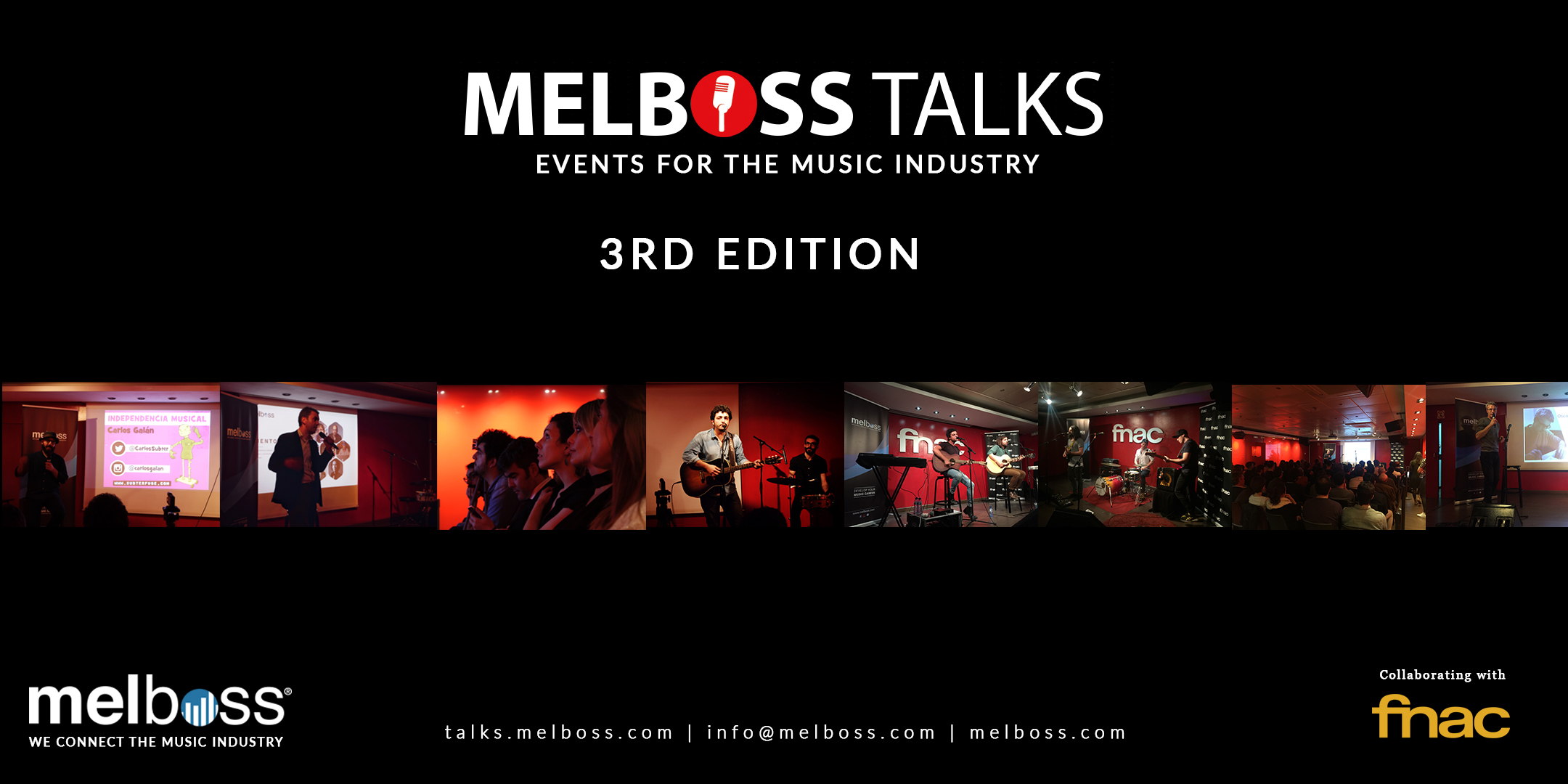 Melboss Talks 3rd Edition
Last July concluded the 2nd edition of Melboss Talks; which consisted of 5 different events, within 5 different months, featuring inspiring talks and mood-lifting performances by music industry professionals and musicians.
Opening the 2nd edition was producer, sound engineer and co-founder of Sonobox Productions, Manuel Colmenero who spoke about the role of a music producer with regard to the art, mind and technique of a producer. After his talk, we were able to see a lively performance by the rock band AnteS.
For the second event, we had the pleasure of learning about the background and current status of Subterfuge Records (an independent record label) by the very own founder and director himself, Carlos Galán. Afterwards we were able to enjoy the beautiful tunes of singer-songwriter Samu Del Río.
Throughout the third scheduled Melboss Talks, we learned about how to both enjoy and learn from music prejudice by media consultant Oscar García Blesa. Ending the night, we enjoyed the powerful acoustics of Alice Wonder who sang both original songs as well as popular covers.
For the month of June, Melboss Talks featured a dynamic discussion about Sofar Sounds (Songs From A Room) and other new ways of enjoying live music, by Sofar Sounds Madrid Director, Almudena Pedreño. We were then gifted with the opportunity of two live performances by the talented Gentleman Clef and brilliant Penny Necklace.
Closing the 2nd edition of Melboss Talks was Artistic Director and co-founder of the company Entrebotones (record label, representation, promotion, etc.), Damián Lozano who spoke about the many jobs of a manager. We then enjoyed the lovely beach rock melodies of Playa Cuberris and closed the night with the dynamic electronic beats of Airlocksound.
After a successful 2nd edition, Melboss is preparing for the launch of the Melboss Talks 3rd Edition, scheduled to begin on the 17 of October. Keep checking our website talks.melboss.com to discover who will be this edition's speakers and performers and check out this short video to see how the last edition went. Get ready for even more dynamic and diverse talks and performances.