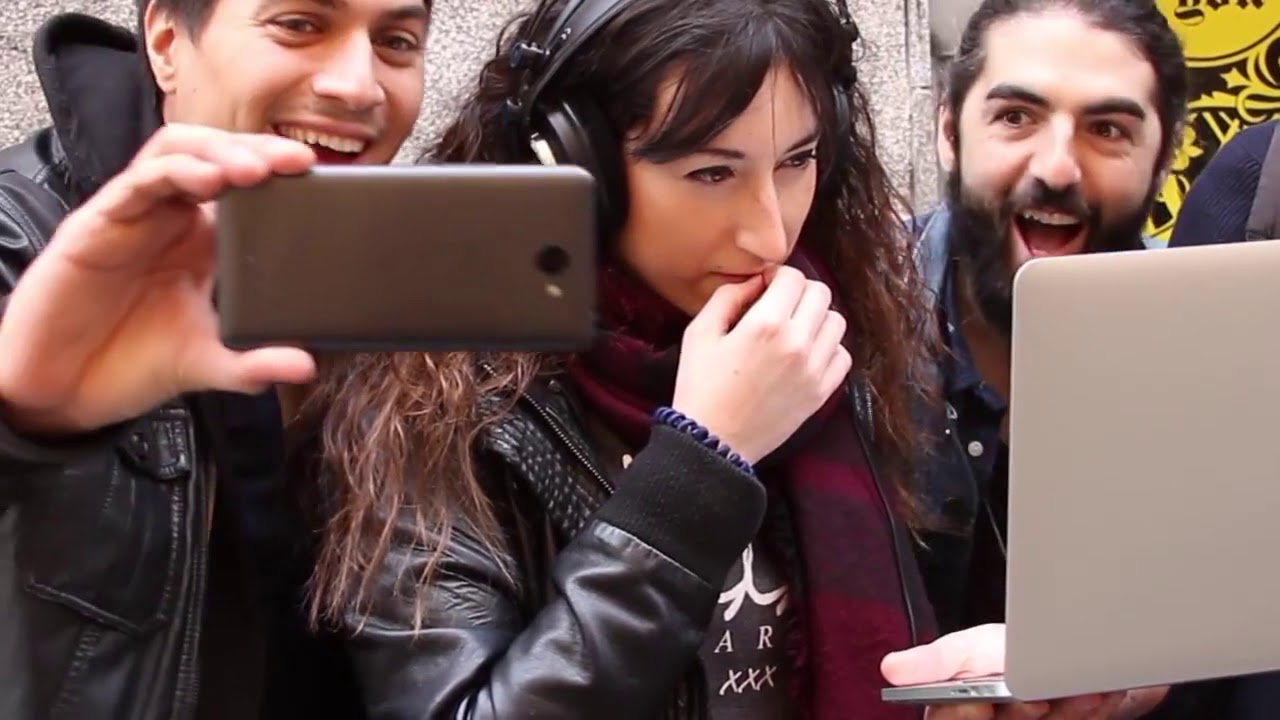 TAKE YOUR MUSIC TO THE STREETS
Street marketing is becoming a more valuable tool in the music industry and it's something that every musician should take advantage of.
This type of marketing is essential for emerging artists with little media exposure or radio play and can consist of anything from stickers, flyers and posters to CD samples, videos and more. After identifying the tools at your disposal, it is important to find your target audience and then proceed to promote your materials in the way you see fit (at bars, clubs, coffee shops, streets, etc.).
Here at Melboss Music we work with our bands to develop efficient strategies of street marketing. Some of our favorite methods have involved walking the streets with a set of headphones and sharing the new music of our bands with potential fans.
Check out these short videos below to see how our street marketing went and get in touch with Melboss Music to promote your band!
Each street marketing action has specific objectives. Our objective for this video was to share AnteS' latest music video, while also creating a more personable situation by having the band members present themselves to their new, potential fans. This method was extremely successful and we received a positive amount of engagement and views on Facebook.
Taking a different approach, street marketing for The Wheel & The Hammond was another success. The objective of this action was to promote their upcoming single and gain fans. We chose to ask each potential fan their opinion on the song and were able to receive honest and positive results, while also increasing fan engagement.