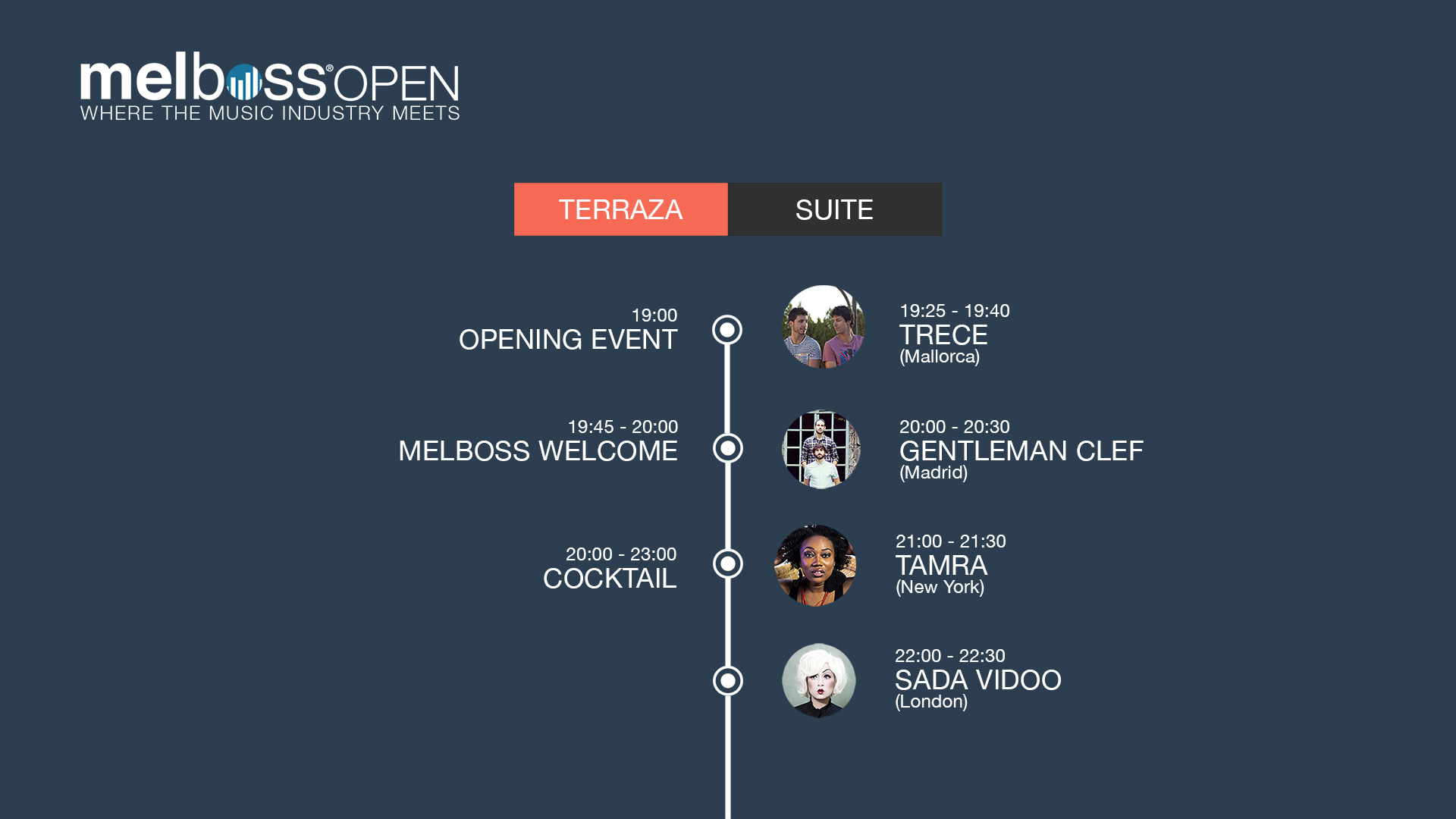 Melboss Music announces Line Up for Melboss Open 2016, the launch event of the company in Spain
Melboss Music is excited to announce the musical lineup for the 2016 Melboss Open, taking place Fri., Sept. 22, 2016, from 7 – 11 p.m. at the Hotel Óscar Room Mate in Madrid, Spain.
buy it buy it Among the selected artists, the presence of the NY artist Tamra will be one of the highlights. how to get viagra
Tamra Debut EP "Big Hair" was produced by Brandon "B-Will" Williams and John Fossit, becoming one of the artists of the current R&B scene in the US. Now she's landing in Europe with her vocal power and overwhelming proposal. buying viagra online
Furthermore, the living doll Sada Vidoo, from London, will also be present at Melboss Open 2016. With her impressive ability to sing with two voices, Sada Vidoo is instantly recognisable and in a league of her own. And by merging classic rock with electronic elements the two distinct vocal expressions take the compositions to new dimensions. Finally, the music is supported by an impressive visual universe, Sada Vidoo's theatrical doll persona and her overwhelming live performances.
wer hat schon mal viagra getestet
The third artist is Gentleman Clef, a spanish band formed by two brothers Juan Serrano (keyboard) and Germán Serrano (voice and guitar).
They started in 2013 mixing folk and electronic music and in such a short time have attracted growing interest by professionals in the music industry.
The artists who participate in Melboss Open 2016 have been chosen by Melboss mentors, first class music producers from Los Angeles, New York and Madrid.
The bands and artists are well known for their musical quality, the potential and the variety of their shows.
More information: Â open.melboss.com viagra no prescription