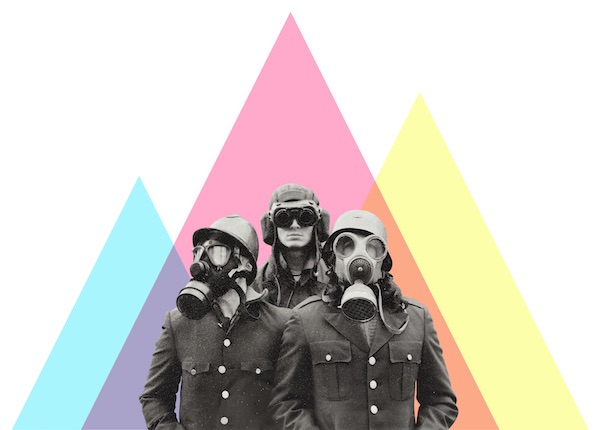 Melboss Music's Featured Artists of the Month – May Edition
This month's featured artists are rock band AnteS and singer-songwriter Samu Del Río.
AnteS
Full of energy and creativity this Spanish power trio focuses on creating considerable and distinct sounds. The band, which started in the year 2014 features members Héctor Navío on the bass guitar, Simón Cordero on the drums and Fumanjoe on the guitar and vocals. They recorded their first EP "6eis" shortly after forming and have just completed and released their newest LP "TRIÁNGULOS" in March of 2017.
WATCH THEIR NEWEST MUSIC VIDEO
Here at Melboss Music we've been working to help this dynamic trio improve their branding, design and digital marketing. We've reinforced their social media by strategically sharing posts throughout groups and platforms such as Twitter, Instagram and Facebook.
We've been assisting them with event coverage by recording and live streaming their concerts on Facebook, as well as graphic design materials such as press kits, banners, and other promotional material.
Striving to be as creative and efficient as possible we have also assisted them with the creation of short videos, such as a promotional video that captured a unique method of street marketing.
The lively and entertaining band has just started their latest tour and will be performing at Sala Costello on the 16 and 17 of June. They're also scheduled to perform in Madrid, Granada, Malaga, Bilbao, Aranda de Duero, Pedreguer, Gandía, Ferrol, Almansa and Alcalá de Henares.
EXPLORE THEIR WEBSITE: antesmusica.es
FOLLOW THEM HERE: https://www.facebook.com/Antesmusica/
Samu Del Río
Singer and songwriter Samu Del Rio delivers powerful melodies known for their pop aromas of the 60's and 90's. Three years after his first EP "(Almost) Parallel" he's released his first album "Three Estonian Kids". The Indie-Alternative collection of music serves as a clear representation of the artist's unique and skillful styles.
On April 19, 2017, Samu Del Río gifted the audience with his melodies at Melboss Talks. Watch his performance "Wait & Swear" below: