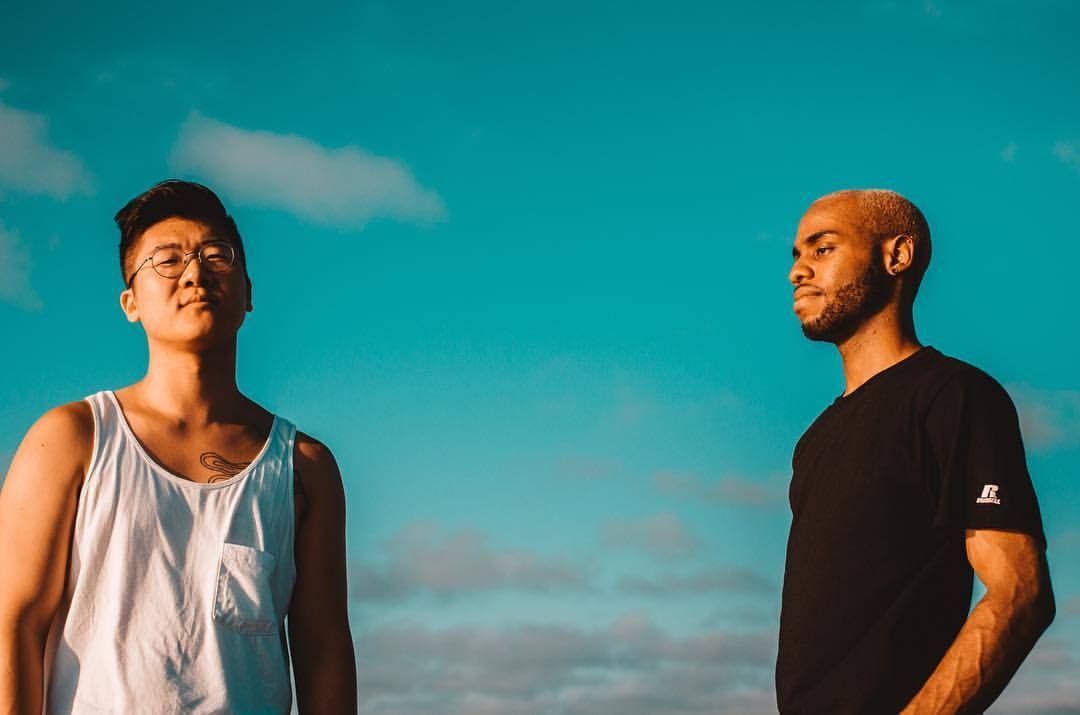 Melboss Music's Artist of the Month – February Edition
This 2018 we're seeing lots of fresh, emerging artists and gleaming talent. We love featuring artists who we feel stand out and have the potential to prosper as musicians.
This month's featured artist is the newly assembled, yet extremely talented band, sundrop. sundrop is a "horn infused singer-songwriter duo that plays comfy underwear music" and features musicians Mauki McGruder and Andrew Zhang in an eclectic duo.
The band recently released their first music video for their song "100 Million Years", filmed and edited by Bushwick Sounds. Check it out here:
Melboss had the privilege of interviewing the band to get to know them even better. You can read the full interview below and discover their new album at sundrop.bandcamp.com. The album is now available on all streaming platforms including Spotify, Apple Music and Amazon.
An Interview with sundrop
Who makes up the band sundrop?
Mauki McGruder and Andrew Zhang
Where are you both from?
Mauki is from Cincinnati, Ohio and Andrew is from West Orange, New Jersey.
When and how did Sundrop get started?
In October 2016, we both got called to play a tour with Pitchblak Brass Band, a hip hop brass band based out of Brooklyn. After two weeks on the road we found that we have similar musical visions. Our friend and the leader of Pitchblak, also writes and performs her solo music as Tubafresh. She was curating an event called Sunset Vibes and was looking for acts. Basically, she gave us a date and told us to get a set together. We had two months to flesh out some songs we had been working on. The first show as Sundrop was in April 2017, and we kept writing and playing shows after that.
Where does the name sundrop come from?
We were just throwing names back and forth and the word sundrop came up. We've come to understand it as an expression of duality and balance.
Who are your biggest influences?
Thundercat, Sampha, Toro Y Moi, Earth Wind and Fire, Dev Hynes.
​How would you describe the music of sundrop?
It's comfy underwear music. Comfy underwear music is what you put on in your room after a long day. It's introspective and honest, and it's there to keep you company when you're alone. It's about feeling vulnerable and unrestrained at the same time.
What's your creative process like?
We tend to come up with song ideas individually and then come together to fully realize the tracks. A lot of themes in our music come from things we talk about; relationships, race and gender, emotions.
How often do you perform? What do you do to prepare?
In our first year as a band, we played a handful of house shows, smaller venues, and even a festival called Mad Liberation. We run our live set through Ableton Live, while also playing keyboards/horns and singing. Most of the preparation for gigs is running through the material and making sure we're comfortable enough so that we can really perform for our audience.
How do you feel while performing live?
Performing live is such a rush. It's a great feeling to share our work with other people.
Where are your favorite places to perform?
We love playing small shows with engaged audiences. A good sound system is also a plus!
What do you do on the side – are you both full time musicians?
We both freelance as instrumentalists and also teach music privately.
How did it feel making your latest music video?
That video was a lot of fun to shoot. Bushwick Sounds are our friends so it felt like we were just hanging out with them in the studio.
What are you working on right now?
We are wrapping up the mixing and mastering of our debut album and setting up some out of town shows to help reach new listeners. Our debut album will be 7 songs long. The vibe is familiar and inviting, yet unconventional and (hopefully) thought-provoking. There are R&B and pop elements mixed with a jazz approach to harmony, all wrapped up in a future beats/lo-fi feeling. It's been going pretty well. As a new indie project, we are really trying to embrace every aspect of this journey and learn as much from it as possible, while being creative in aspects of songwriting, recording, production, and branding/promotion.
What are your plans/ambitions for the future?
We want to continue to write and perform, developing our sound and exploring concepts that are meaningful to us. We hope to continue sharing our music with listeners all around the world and go wherever that takes us.
Check out more of sundrop at : www.facebook.com/sundropofficial