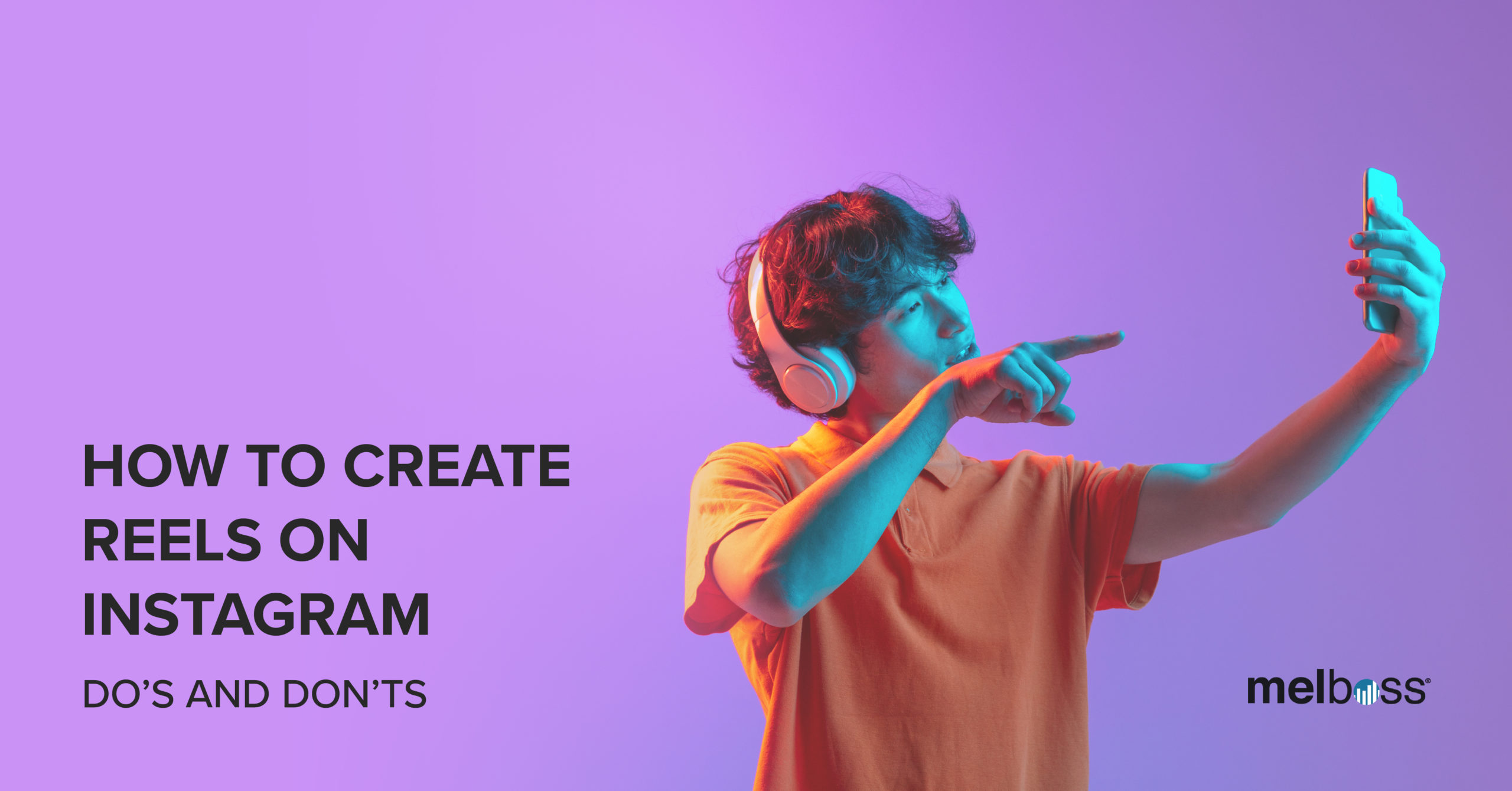 How to create Reels on Instagram: do's and don'ts. 
Reels are probably the most successful format on Instagram at the moment. Their aim is to be 60 seconds max of short, sharp, engaging and bingeable content that people can consume quickly. They give you access to popular sounds and songs, and also countless creative effects to edit your video. 
One of the most important things to understand about Reels in order to create them, is how the algorithm works with them.
INSTAGRAM REEL ALGORITHM 
An important factor is your history of interacting with the person who posted,  so if someone has engaged with a ton of your content they are more likely to see your reel because it shows they enjoy your content, and Instagram is trying to push content out to people who enjoy it. 
The algorithm considers which Reels a user has engaged with in the past, and whether they've had any direct interaction with the content creator. That means responding to comments, DMs, and tags can help get your content shown in peoples' feeds more often. Instagram recommends you content that they think you're going to like, that you think is entertaining or funny, it depends how you use Instagram to have them recommend content.
Straightforward, another important factor in ranking reels is information about the reel itself, for example, the video understanding based on the pixels and the whole frames as well as popularity, the audio track that you're using if it´s a trending audio that people tend to enjoy, if they tend to engage with.
Summing up, the goal of Instagram's Reels algorithm is to surface content users will enjoy watching and actively engage with. In order to determine which Reels to show users, Instagram's algorithm considers how likely an individual is to: Watch a Reel the whole way through it and like it.
A good rule of thumb is to share a Reel when you have something worthwhile and scroll-stopping for your audience. Considering Reels are becoming a massive part of many brands' content strategies, posting 4 – 7 Reels per week can maximize the amount of new accounts you reach. 
Reels have become a key frontier for organic reach on the app. You reach a lot of people who don't follow you so the more people you reach with your Reels, the higher your chances that follower count and engagement rate will grow.
HOW TO CREATE A REEL? 
To create a Reels, you need to open Instagram Stories, and there you will find the option that interests you. From there, you can select a song or sound for the audio, set the timer and combine different videos into one. If you've created content for TikTok before, you'll find it extremely easy.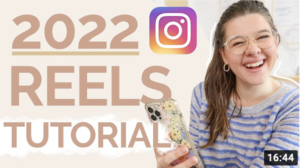 2022 INSTAGRAM REELS TUTORIAL FOR BEGINNERS | Easy walkthrough on how to film & edit reels in IG app
On their blog, the folks at Instagram stated that the Reels feature keeps your privacy settings in mind. So, if you have a private account, the Reels you make will not be shared publicly and will only be viewable by your followers.
On the other hand, if you have a public account, your Reel can end up on the Explore page and other users can use the sound you create to edit a clip in which you will be tagged. So, if you want to grow your audience by creating on Instagram Reels, the first step is to have a public account. 
THINGS TO TAKE INTO CONSIDERATION WHEN CREATING A REEL
Audio: Search for a song from the Instagram music library. You can also use your own original audio by simply recording a reel with it. When you share a reel with original audio, your audio will be attributed to you, and if you have a public account, people can create reels with your audio by selecting "Use Audio" from your reel.
AR Effects: Select one of the many effects from the effect gallery, created both by Instagram and creators all over the world, to record multiple clips with different effects.
Timer and Countdown: Set the timer to record any of your clips hands-free. Once you press record, you'll see a 3-2-1 countdown, before recording begins for the amount of time you selected.
Align: Line up objects from your previous clip before recording your next to help create seamless transitions for moments like outfit changes or adding new friends into your reel.
Speed: Choose to speed up or slow down part of the video or audio you selected. This can help you stay on a beat or make slow motion videos.
Include on-screen text and closed captions
Avoid the TikTok Watermark if your sharing from the app or have a clip created on Tik Tok
Share Your Reels to Your Feed
Optimize On-screen Text Placement
And finally, some SIMPLE TIPS AND TRICKS TO INCREASE YOUR VIEWS
Don't make it private, the whole goal of Instagram reels is that you can reach a wider audience, if your account is private then your reel won't appear on the explore page. 
Do use a nice cover, this is the most important thing because the cover is the first thing that the viewer sees, so you can upload a nice cover image from your camera or you can choose a cover image from  the video itself. 
Don't make it an advertisement: we see a lot of ads on instagram, so the last thing we want to see is another ad, just make sure to be yourself and provide unique content. 
Do align your shots: if your video is shot in various shots do align them, you have the button aligned right on instagram that helps you make a smoother transition. 
Don't follow a trend that's not relevant to your brand, just make sure to be unique and provide new contents and even tutorials or behind the scenes, something that your audience has never seen before. 
We hope we've made the mission of creating a reel on Instagram easier for you.