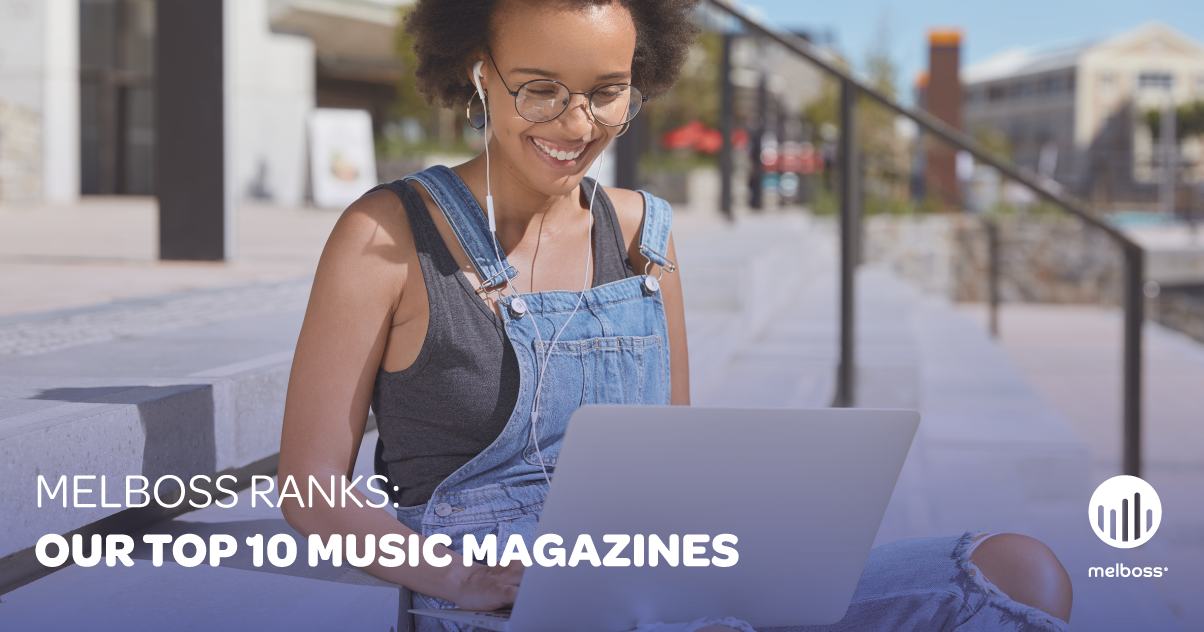 Melboss Ranks: our top 10 music websites
Today we're starting with a brand new blog section: Melboss Ranks! A list of our team´s top recommendations on different topics. For this first edition,  we´ve asked the whole Melboss team what their favorite music websites and online magazines to read about music were. In the following list, you´ll have detailed articles, deep reviews and the hottest news of  the music industry. Everything you need if you´re day by day is music, like ours!
We have to start with one of the most famous music websites there is. They pride themselves as the most trusted voice in music, and rightly so. They've been doing amazing and detailed reviews of music albums, concerts and music profiles in general for almost 30 years. It's the place where you can find non-mainstream artists with music that will destroy your brain! And their playlists Pitchfork Selects is the best place there is to discover plenty of alternative and soulful music.
If you want to get your news on the cultural and musical events of the industry in LATAM and Spain this website is the place for you. Their most remarkable section it's their monthly music recommendation, as they have different representatives of each LATAM country and they recommend new music from each musical scene. If you are hungry for different and new music, check it out!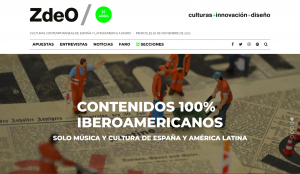 The most famous music website from Italy. Rockol has very deep concert reviews and really works out articles not only about the italian music scene but also international music. Even though all their texts are in Italian they have got international recognition thanks to their professionalism and charts. Every Italian music lover reads about music on rockol.
Are you a fan of techno, edm, or electronic music in general? YOU NEED to visit Its Delayed. This website is probably the biggest hub for electronic music fans around the world. You can find and discover new music everyday on their website, which is probably the most active scouting web of techno music, along with remixes and DJ sessions. Pay it a visit!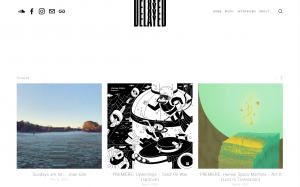 Cusica is the biggest music store in Venezuela and the biggest rock event-planner in the country. Their focus on the indie and underground music of the country and LATAM. Everyday you can find articles talking about new music of pretty interesting bands around any latin country, and they even have a lot of reviews and analysis of international music. If you want to discover new music in Spanish, this is another website to keep and eye on.
NME is a cultural online magazine with interesting takes on any kind of media you can think of. They go from music to gaming and are as interesting as they can get. Their music section, however, gets the prize. Their well-thought critique and reviews about albums are the side dish to their incredible and interesting interviews to artists of the moment. And that's not all, they have a New Music Friday mix of new music of all genres you can think of. The hard part is making them all go well together on a single playlist. And is not fully english music, too. A must visit for any music connoisseur. 
Well, this is a taken. Rolling Stone must be one of the most known music websites around the globe and it wasn't going to go missing in this rank. Lot of people don't know this, but the website covers lots of topics other than music, as politics and subculture matters. But obviously, their music articles and reviews are the cherry on top. They have been for years being the most professional and knowledgeable music page on the web. Everyone on the Rolling Stone roster has a level of music expertise unparalleled, that's why their ranks and lists are so well received by the public. 
If you have heard of Rolling Stone but have never read anything on their website, this is the moment.
For all your indie music needs, Under the Radar magazine is there for you. It covers both underground and well-known indie artists. Their interview section is one of the most worked out on the internet. Pretty interesting getting to know obscure artists or bands that usually never give out interviews or that have been unknown for a lot of time. You are an indie-boy or girl, well this is a must visit.
We couldn't miss out on the biggest music industry at the moment. To put into context, Weverse is a social network for artists from the Korean music industry that has several features to provide content to its followers and interact with them. Among those mentioned above is Weverse Magazine, an online magazine that has different categories such as interviews, articles, playlists or reviews of the latest music news within k-pop. If you want to get knowledgeable on Korean music, pay it a visit!
MondoSonoro is one of the biggest music magazines in Spain. They cover international releases but all their reviews and articles of the local scene are pretty respected around all spanish musicist. A good review and analysis on their website can help any band get a lot of exposure. Their interviews are one of the best in the country as they have gotten exclusive conversations with a lot of obscure urban artists and indie bands that had never spoken about their projects in the past. If you are interested in the Spanish musical industry this is the website for you.