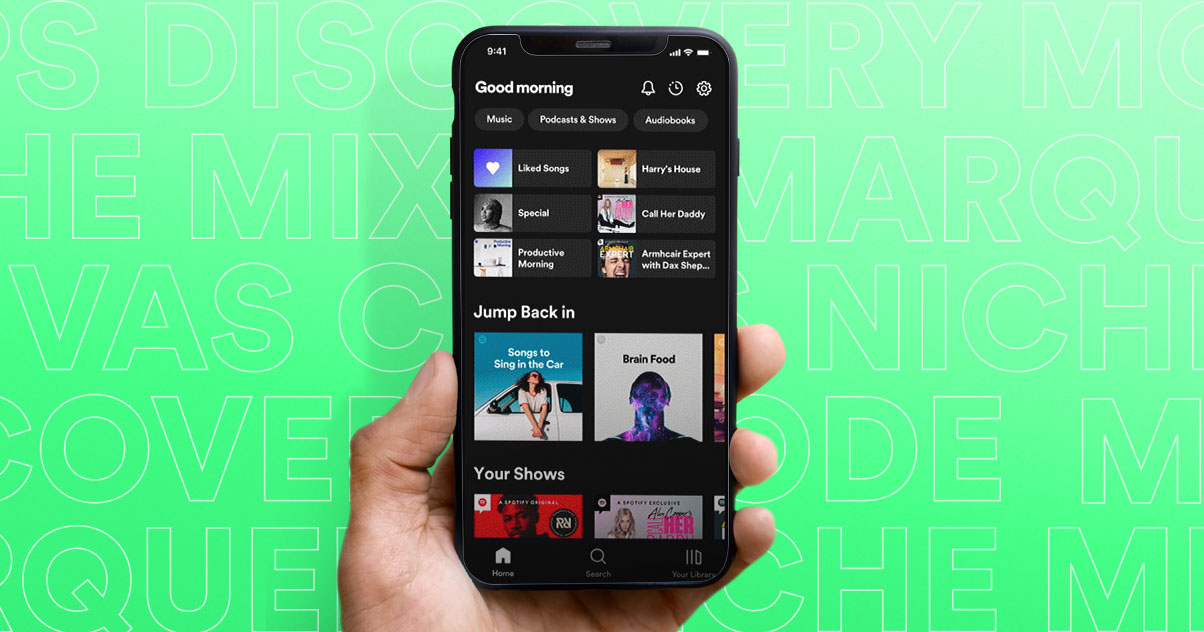 Spotify features to boost your music
Alongside a trail of new tools, Spotify has recently announced the closure of one of its app features, Spotify Live. However, the platform isn't short on features that power artists' content towards their professional goals.
From an AI-powered DJ that creates music sessions to discovery mode, Spotify is still pronounced as the industry leader in music streaming. It has completely changed how consumers listen to music. The platform enables music lovers to discover new artists and songs easily thanks to its user-friendly interface and sizable music collection.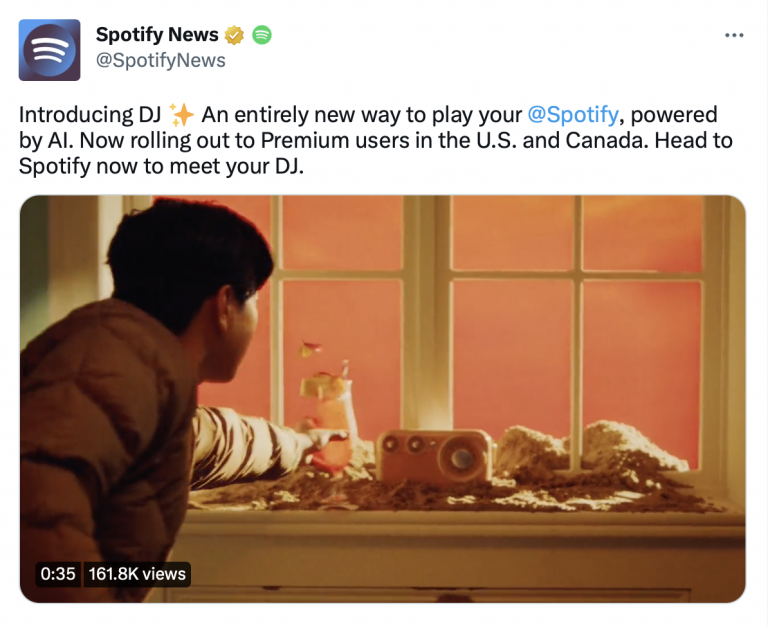 But, Spotify's influence extends past the realm of music consumption. It has changed the rules of the game for artists as well, giving them a way to connect with a larger audience, expand their fan base, and enhance their revenue through streaming. As a key actor in the music industry ecosystem, it influences how people value music, showcasing form indie musicians to international superstars.
Today, we will go through some of the most useful artist features so you can make sure you create a cutting-edge strategy to boost your music and reach your perfect audience.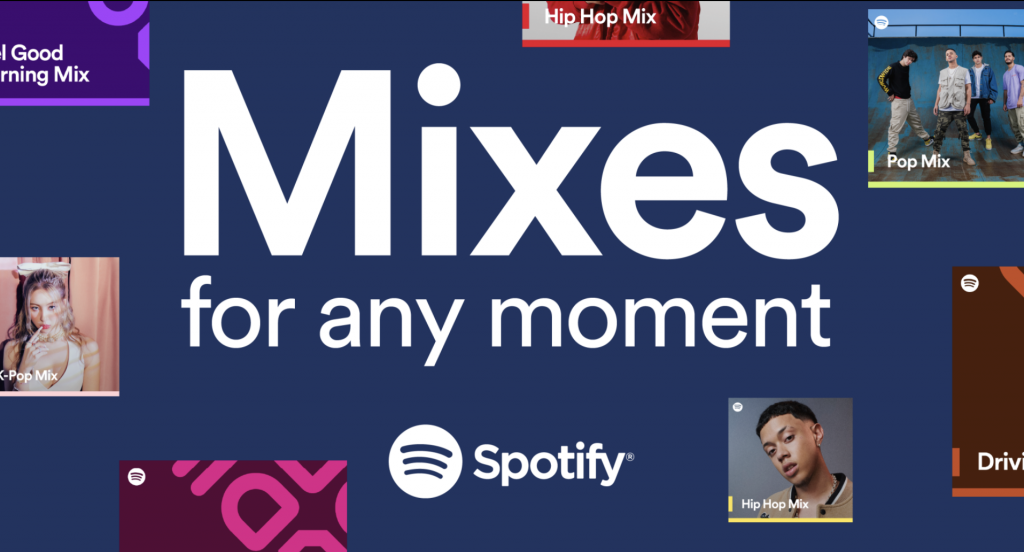 Canvas: a visual loop to captivate your audience
The visual loop element will gain your audience's attention in an era of streaming where video content reigns. Even though it isn'tt the newest feature, Spotify states that viewers who see a Canvas are more likely to: continue listening to the song (by an average of 5% more than the control group), view your profile (by an average of 9% more). share it with others (by an average of 145%), and add it to their playlists (by an average of 20%).
Moreover, it offers music consumers an "aesthetic" way of sharing their music on social media platforms.
Discovery Mode and "Active Listeners": upgrade your music streams
The top-notch music marketing technique offered by Spotify is called Discovery Mode. Instead of paying Spotify directly, you give them a part of the revenues (30% less of normal royalties approximately) from your song in exchange for more algorithmic placements in Radio and Autoplay.
It enables recording artists and their teams to specify which songs should be given top priority on the streaming service, incorporating them into the algorithms that help create individualized listening experiences. According to Spotify, the likelihood that a song will be recommended in both radio and autoplay will rise if it is resonating with users while in Discovery Mode. Artists will be able to view reporting each month to learn how many new listeners were reached in order to keep track of their traffic.
Plus, Spotify has recently added an "active audience" subset metric to your monthly listeners that consist of those who have proactively streamed your music over the past 28 days, directly from active sources (biography, profile, release pages, albums and library…).
According to Spotify, this means that in contrast with programmed streams (Spotify-made editorial and personalized playlists) , they 4 times more likely to stream your music in the next 6 months. Moreover, they are divided in Light, Moderate, and Super listeners.
Marquee and clips: promoting and connecting
Using a full-screen, sponsored recommendation, the Spotify marketing tool Marquee advertises the debut of new music. In order to raise exposure and forge closer ties with potential, highly engaged listeners, it focuses on Free and Premium users who have expressed interest in the artist's music.
Marquee reaches a targeted group of followers who have expressed interest in a musician's music through actions like streams or follows, thereby focusing on the right listeners at the appropriate moment. Based on how they interact with the music, this group can be divided into subgroups that are more specialized than the artist's monthly listener count. Artists who use Marquee benefit from more successful campaign outcomes. However, you must fulfill certain requirements.
On the other hand, Clips are short 30-second videos that help deepen your connection with your audience. They are attached to artists' profiles by default, improving the longevity of the content and strengthening driven engagement.
Furthermore, Promo Cards are another accessible way of promoting your music on social networks. However, you can check any news and feature available on the Spotify website.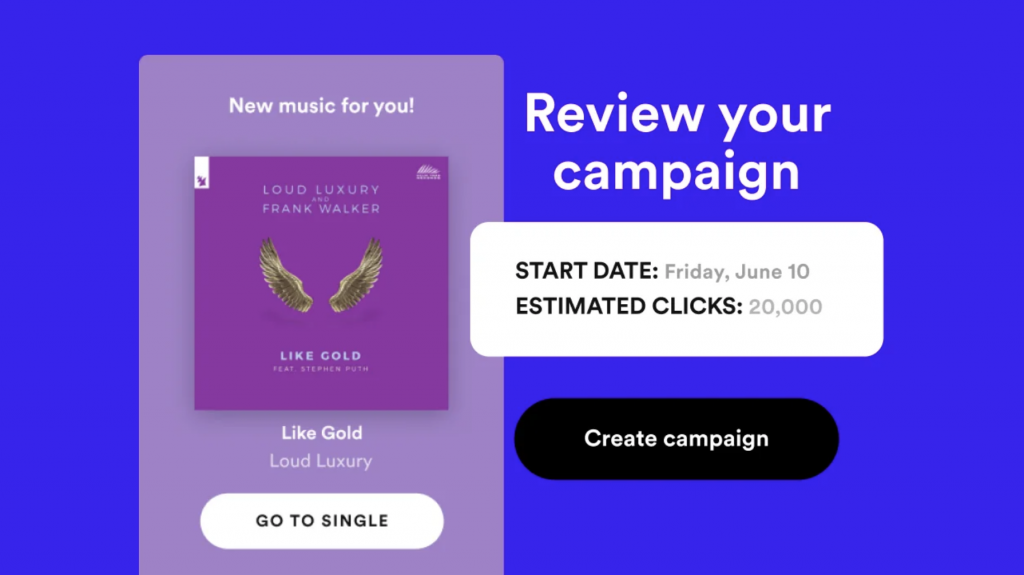 New features added to Spotify have given musicians a number of fresh chances to elevate their careers. With tools like Canvas, Marquee, and the improved Discovery Mode, musicians have a greater opportunity to connect with new fans, get publicity, and grow their streams. Certainly, more cutting-edge tools to support musicians in the cutthroat music industry are yet to come as the platform keeps expanding.
Optimizing your artist's profile, promoting your music on social media, collaborating with other musicians, pitching your music to curators, and using data to your advantage are just a few of the tips to boost your project. If you want to learn more about Spotify, make sure to check out our blog "Digging deep into Spotify Algorithm" and stay tuned for more!