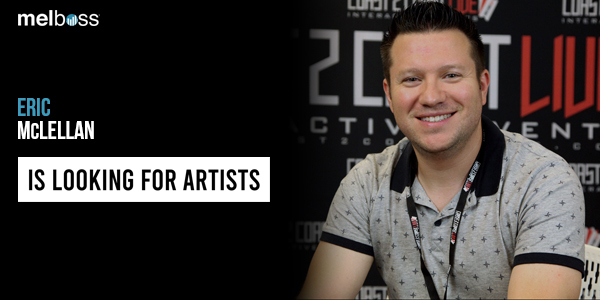 Win an exclusive mentoring session with Eric McLellan
Eric McLellan, A&R consultant and artist manager, is conducting research to identify potential artists for commercial viability and signing potential. Eric has highlighted and pinpointed rap acts such as Action Bronson, Danny Brown, Freddie Gibbs, Deniro Farrar, Denzel Curry and Da Baby and others very early in their careers.
Eric McLellan is a product leader with 12+ years of experience in building + growing high functioning teams in music, product, analytics, & operations. Former Director, A&R – Sire Records, Warner Bros. Records and ADA Distribution at Warner Music Group,  Repertoire Management at Universal Music Group and Sony BMG Music Entertainment/Creative Group.
How to enter
Melboss Profile
If not already a Melboss user, register and complete a profile here at melboss.com Users must have the following uploaded to their profiles before entering the opportunity:
Photos of the artist or band
Videos of the artist or band
Biography
Upload a song
After completing the profile, users MUST apply on this page, uploading the song they want to be considered. Users who do not upload a song will not be entered into the competition.
Submissions period: July 15 – August 31 2020. (Updated)
Contest rules
– This opportunity is open to all rap genres including backpacker, lo-fi, east coast, west coast, dirty south, trap, etc
– Strong songs with clear, concise hooks
– Do not contact Eric McLellan directly. Doing so will disqualify you from consideration.
Selected artists
A final selection of Top 3 will receive an exclusive mentoring session with Eric McLellan .