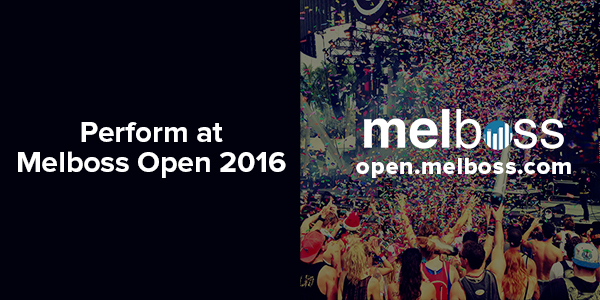 Artist applications for the Melboss Open 2016 are now open.
sionals in the music industry during the Melboss Open 2016 event that will take place September 22nd in Madrid
We will select four new bands and artists of any styles and genres that will stand out for their work so they can perform in front of artists, producers, A&R's, music executives, engineers, music supervisors, music publishers, music blogs and some of the biggest media platforms in the Spanish music industry. cialis offersWatch movie online The Transporter Refueled (2015)
Registration and selection of winning artists or bands preisvergleich viagra 50 mg
The artists who wish to be part of the selection process by which four of them will be the winners who will perform on September 22nd during the celebration of the Melboss Open 2016, can register through the Melboss website until  August 26th 2016.
To apply, you must be a registered Melboss user. The winners will be announced during September to perform live and meet some of the most relevant Spanish people in the musical world on September 22, 2016. cialis coupon
Winners will be selected by Melboss jury formed by mentors registered in the platform.
Artists and bands can sign up as candidates to participate in Melboss Open 2016
Please visit the Showcase Applications page for more information about performing at the Melboss Open 2016.