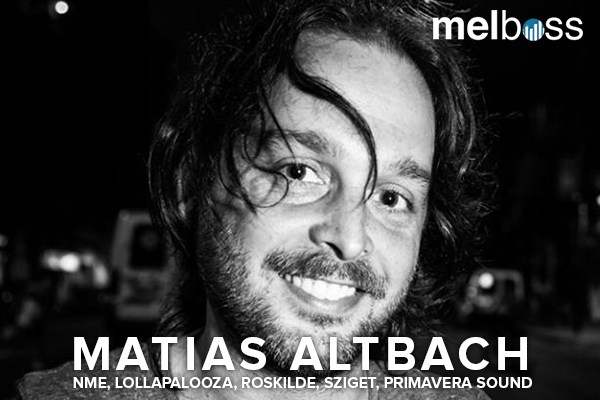 We are pleased to introduce music photographer Matias Altbach as our newest Melboss mentor. He is a professional photographer and entrepreneur from Buenos Aires, Argentina.
Throughout his career Matias has shot more than 300 gigs in Argentina and abroad, and been Photography Editor in several magazines and online specialized media.
In 2014 he was awarded the Best Music Photographer prize by NME in the Professional category. Since May 2015 he's been travelling and shooting at Primavera Sound (Barcelona), BST Hyde Park and Wireless (London), Roskilde (Denmark), T in the Park (Scotland), Latitude (England), Sziget (Budapest), and Leeds (England). He also worked as part of the official photographers team at Lollapalooza Berlin.
Enjoy Matias Altbach's interview and connect with him at www.melboss.com/mentors
1. When did you start taking photos?
I started with photography at age 27, previously I studied business administration and been working in an office for several years, until one day I had a dream, literally a dream.
I dreamed about buying myself a professional camera, back then I wasn"t satisfied with my job, working a lot, and having a tight schedule. I thought of building a career, something that I really loved and could combine with my business knowledge. One may think that this two are apart but for me it came naturally, I linked them from the beginning, I thought that one could help me build the other.
After this, the idea of studying photography at a school in Argentina, came to me and I took it seriously and since my first year there I started working as a photographer, covering parties, cultural events and especially music shows. My job and passion took me to know really well Buenos Aires nightlife and of course because of my job but also because of music I got to know a lot of it´s people musicians, artists, djs´, dancers, producers, press, this made me enter in this world absolutely.\r\nAlso during this first year, I quit my job because I thought that if this new path was serious, I wanted to make it work and be successful, I should dedicate time to it.
This whole idea came to me during this first year while I was studying, the idea of building up a career about photography, but also as an entrepreneur on cultural and artistic projects that were related both with music and photography.
2. You're a music photographer, what sent you in this direction and what is your favorite type of shoot in this area?
I started with music photography shooting at parties and nightclubs, also during my first two years as photographer I worked as commercial director for two magazines and some blogs. Another two years came by and I thought of building up a music magazine.
One thing that I like is documentary photography and also photojournalism, but this two are about a lot of things, and what I am really interested is in entertainment. This is what really got me from the beginning, I started with music shows, festivals, but I also shooted carnivals and massive cultural events in which one can actually feel the audience´ energy, their freedom to enjoy and share music and work with others. This is what I am really passionate about.
I like taking pictures at massive events, I think that my speciality is working with all this information that surrounds me. I shoot the band, onstage and backstage, the atmosphere of the festival, the audience, it´s street style, this is what been calling my attention on this part of my career. On the other hand I also shooted in small places, pubs, parties, but, music festivals are really amazing because there is a lot of material which you can produce and that gives me a lot of adrenaline to work with, that I like.

3. You have a passion for teaching music photography with over 16 seminars completed. What do you think music photographers struggle with the most?\r\n\r\nI started giving seminars in the middle of my career, that I organized in different formats and places. In a way it came naturally and it became a way of life, I enjoy sharing what I know and learned about my career and of course about the business.\r\nI learned all this through my professional experience, I didn"t go to school to study this, I experienced it, that´s why I thought that I could put together all this information and give this seminars for young people that are starting their projects/business. Experience is something I can transmit easily.\r\nI think that the hard part of the music photography business is the economic aspect. Photographers struggle a lot with getting paid, I think that our profession is sometimes understimated on the economic aspect, that would be for me, the greater difficulty in the business.
Nevertheless I think that there are a lot of creative ways in which one can innovate in the business of music photography in order to have success.
Another difficulty is working for media, getting published even if there are a lot of digital platforms that allow you to participate and be part of a photographic collectives,or photojournalists and that it can also give you the opportunity of getting yourself into festivals so that you can produce the images you want.
And the third part for me is the networking, getting to know the people involved in the market, bands, producers, press, everyone, even record labels, brands, social media, everyone. Getting to know the business allows us to know the direction we want to go with the profession.
4. What's the craziest thing you've ever done to get "the shot"?
Wow, I have a lot of anecdotes here. Mainly I love shooting from the audience, I think that getting this from the sight of the audience during the first three songs of a band, a photographer can reach different angles, atmospheres and compositions, that of course you can also get during the show.\r\nPart of the adventure of achieving this captions is being open about anything can happen. For example being at Muse or Die Antworld, around danish audience can be something really stressful, because the crowd is physically challenging, they are tall, big and athletic, and they mosh and you are with your cameras hanging, the lens, it can get really crazy.
I think that being a photographer is also about looking for THE picture, so one must have the curiosity and the intrigue of looking for it, getting access to images we are looking for, even if this means jump into the backstage, or even access the stage. Of course you have to know really well the do"s and don"ts of the business.
Once, at a Limp Bizkit show I manage to climb a column because I knew that the singer will jump into the audience, and if he did that was a perfect angle for me to work with. I struggled a lot, but it was great.
As a photographer you have to develop a lot of skills in order to get the right shot.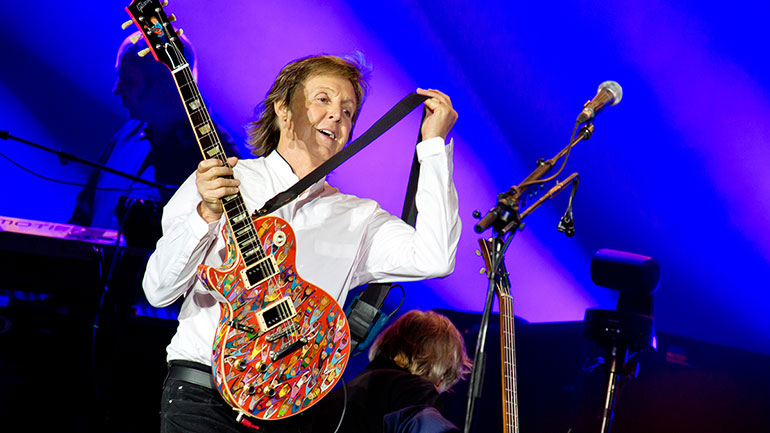 5. You've already done a lot of traveling for work and captured some pretty amazing experiences, from Primavera Sound Barcelona to Lollapalooza Berlin 2015. Do you have a favourite memory out of all these experiences?
I think that every Festival is unique and special. I get a lot of adrenaline by traveling, arriving to a city I never been to and of course it can get really difficult if the festival is not in the city but in the countryside. There is a lot to handle, getting there, be on time for work and also getting a tent in order to camp and have a place to sleep in.
For me, one of the most interesting experience was sharing stage with The Libertines working as official photographer of Lollapalooza 2015. I had a full access pass but it is not common that bands let you into the stage to photograph them, but since I knew one of the managers they let me in and was one of those moments that one can´t believe, there I was shooting the band I was a fan since I was a teenager, this was absolutely life changing and made me realize where I was, and this was only the first night´ closure!
Another amazing experience was meeting Damon Albarn at Roskilde 2015, he played there as a surprise, nobody knew what was going on, but suddenly he was banned from stage. I was there, 4am in the morning, apparently no other photographer was, so I had the opportunity of shooting him exclusively, that was something really big. My pictures were published in different media channels, that was something massive for me.
After the show I runned into the backstage and had the opportunity of having a conversation while we shook hands and know him a little, but again it was a dream come true. While is true that Blur is his emblem, and I am also a huge fan of Gorillaz, I realized that mainly I am a big fan of himself as an artist and person.
I want to clear that I usually don"t act like a fan when I shoot artists this one in particular was remarkable, obviously something to remember.
Also back in 2008 I saw a documentary on Roskilde Festival and dreamed about going there. In 2015 I got there and once I settled in I broke into tears because of the emotion I got of accomplishing this big dream. A year pass since that experience and this 2016, I manage to handle my work to the organizers of the festival and they were amazed by the work I delivered, so that made me get into working as official photographer of the festival and the dream was even bigger for me.
I think these three experiences are the most important for me.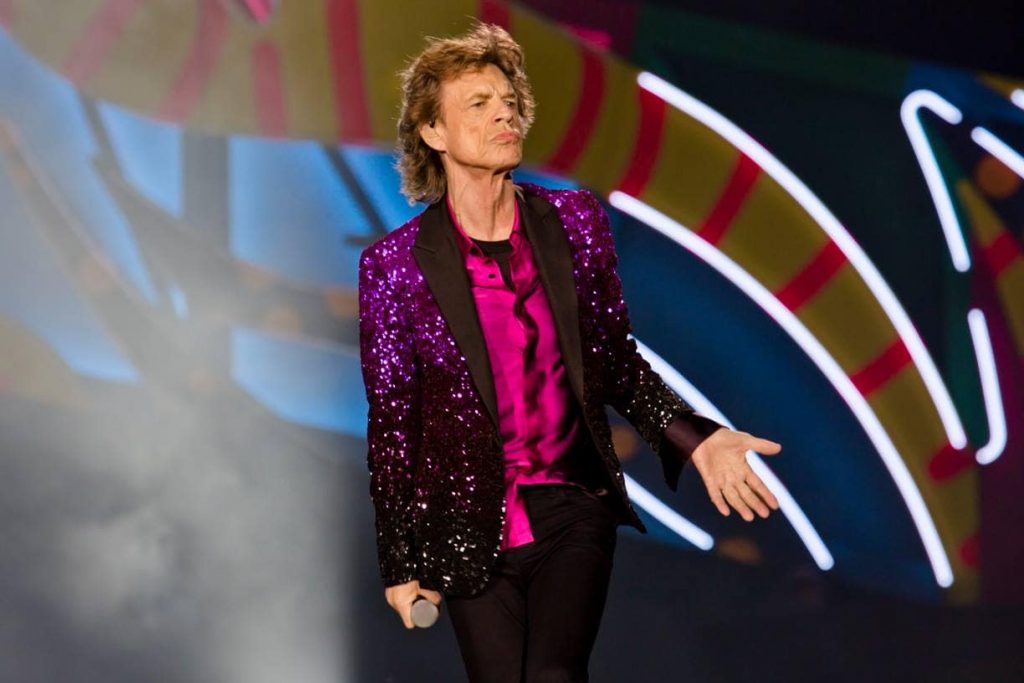 6. What is the one thing you wish you knew when you started taking photos?
This a really good question, but honestly there isn"t something that I would"ve liked to know. I really enjoy the learning process, even handling anxiety and the doubts you have to face. For me is really important to respect the process, because for sure I now know more things than before, when I started and of course there is still a lot to know. Lucky for me that is another passion I have, getting to know new things. I think that for developing any kind of business one must respect the process.
7. You are also a music industry expert. Can you tell us how important is the image of an artist?
Apart from being a music photographer I also work as a consultant for different and several projects not only cultural but artistic. Because of combining this two professions I develop the ability to identify the image that a project, artist, festival or brand needs in order to communicate with their target audience. Nowadays with the growing impact of social media and the internet, images are a really big deal in order to sell, that´s what is all about. They communicate and they build interest. This also happen with video, gift, and other digital platforms.
Information comes through the eyes, that´s what is really happening. If we end up listening to a musician or a band by the cover of the album or by the artistic image he/she presents. This happen a lot with movies for example, we choose and we judge by the cover of the dvd. with records is the same.
I think this summarize what I think about why images are so important when we try to communicate one"s esthetic and point of view, and of course for selling an artistic product, concept, idea, event or festival.