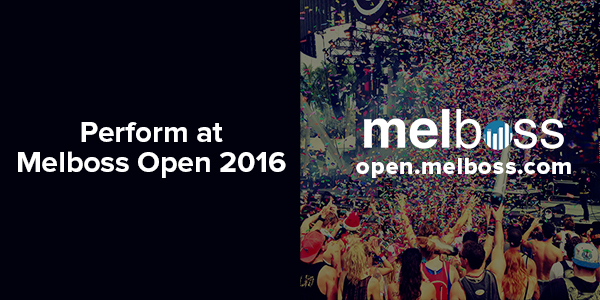 Apply to showcase at Melboss Mixer 2016
ARTIST APPLICATIONS FOR THE 2016 MELBOSS MIXER ARE OPEN.
The success of the Melboss Mixer 2015 was contagious! 99 music & entertainment influencers, top producers, executives and artists attended the first of a series of events on June 13th 2015 in Malibu, CA. Artists received one-on-one mentoring sessions with Grammy award winners. Melboss bands had the opportunity to perform, while professional networking was taking place.
See how powerful the act of collaboration can be with us next year in June 2016.
Now is your chance to sign-up with Melboss and submit to showcase in front of this curated community at a beautiful Malibu destination.
Five Melboss artists/bands will have the opportunity to perform in this event packed with artists, producers, A&Rs, managers, engineers, publishers, music supervisors among others!
more details at mixer.melboss.comstreaming The Bye Bye Man film
You must be registered as a Melboss user in order to submit to perform. Sign-up for free at melboss.com and submit!
Submission Fee and Deadline
Early Deadline: Friday, OCTOBER 9, 2015 ($15 fee)
Final Deadline: Friday, MAY 6, 2016 ($25 fee)
more details at mixer.melboss.com
---
TESTIMONIALS
Michael Levine
Public relations expert. He has represented 34 Grammy Award winners, 58 Academy Award winners, and 42 New York Times best-sellers, with such names that include Michael Jackson and Barbra Streisand.
"An extraordinary event, filled with smart, passionate, creative leaders. I can't wait to attend again."
Gregory Markel
Former Warner Bros. Recording Artist, Singer/Songwriter, Digital Strategist, TV & Film Producer and Inventor.
"Melboss did a great job on providing an inspiring and fruitful environment for music industry folks and artists to mix, mingle and ASCEND!"
Oumi Kapila
Guitarist at Filter and writer, producer, composer at The Void
"It was a great way to make a couple of new friends as well as solid professional connections. I got work within two days after the event with someone whom I now have a close working relationship with and a ton of future prospects. So glad I came along!"